Why You Need Urgency on Your Website? 5 Reasons That Make It Worth the Effort
Carole Peterson
March 15, 2022 | 4,585 views | 6 min. read time
Your website is your marketing vehicle. It's an opportunity to showcase your business and build trust with your target audience. However, you're not the only one that has this opportunity. Millions of other businesses are competing for the same target visitors who will be visiting your site too. To get as many eyes as possible on your site, you need urgency. Here are 5 reasons why you should add urgency to your website:
Your visitors expect it.
Right now, your visitors are sitting on their computers and phones, waiting for something. Whether it's someone to call them, a project to start, or a new day to begin, they're all in a waiting state. This is why they're on your website. Expectations are high, so if you don't have urgency there will be disappointment. By adding urgency to your site, you're subtly reminding visitors that you're just as eager to serve them. This can only help your overall trust and perception of your brand.
It will boost conversion rate.
Urgency leads to action. This means that visitors are more likely to take steps right away, rather than procrastinating. When they see how fast you can help them, they are more likely to get excited. There is no reason to wait to get the solution you need. Whether it's installing a new product or scheduling a conference call, they know they can count on you. This excitement will translate into a fast, high-converting decision.
People perceive urgency as quality.
People are ultra-conscious of their time right now. There are too many things competing for attention, and getting them to choose one thing over another is a challenge. This is why urgency is so important. It makes the visitor feel special, like your brand is in a rush to help them. It also makes them feel confident in their decision, so they don't feel like they wasted their time.
Google penalizes websites with no urgency.
Google wants the pages on your site to rank for specific keywords. Most of these keywords have a high volume of searches each month, and they expect at least some of your site to rank for these terms. If you have no urgency on your site, you're leaving a vacuum that Google will fill. Without urgency, your site is going to fall into the cracks of the algorithm, and you will not rank for any of these keywords.
Your competitors are adding urgency too.
Many businesses are trying to build urgency into their websites. You want to be on top of this trend, not behind it. Check out your competitors' websites to get a better idea of how urgent they make it look. Some competitors will add a flashing, red "urgent now" sign at the top of their pages. Others will add a timer, reminding visitors how much time they have left to make a decision.
Urgency creates action.
Adding urgency makes it easier for visitors to take action. On a website without urgency, visitors are much more hesitant to take action. They may feel like they're wasting their time, and don't want to make any mistakes. Adding urgency creates an urgency-free zone where visitors feel confident, like they're making the right choice.
Bottom line
Your website is the place where you communicate with your audience. You want to make it as accessible as possible, even if you have to re-write your content every once in a while. If possible, add urgency to your website. It will help build trust with your visitors, boost your conversion rate, and show Google that you're ready to rank for some big keywords. What are the benefits of adding urgency to your website? There are many, and they're worth the effort to reap. Your website is your business's most important marketing tool. It's important to make it easy for your audience to access, and it's even more important to make them want to come back.
Need more customers/visitors?
Use Proofly to add high-converting widgets for your website to boost conversion. No creditcard required.
Get started now!
Thumbs up!
Always be up-to-date with Proofly.
Pro tip!
The amount of people using your website on mobile devices rapidly increases. Make sure your websites are fully responsive!
More insights
---
This might be

useful for you

too:
How to Build Trust in Your Website: A Guide for Business Owners and Marketers
As a business owner, marketer or both, you know the value of trust. Trust is the glue that holds relationships together and the oil that smoothes interactions. It's what your customers (or potential customers...
5 Tips to Get More Ecommerce Sales
You might think ecommerce is just like any other business, with sales needing to be boosted constantly. But the truth is, selling online is much different than brick-and-mortar stores. You need to have a good s...
Ready to use social-proof too?
You can use Proofly within 5 minutes on your own website absolutely free!
Set-up in 5 minutes Over 25,000 satisfied customers No monthly subscription
4.7/5 customer satisfaction
Get started now!
They are

one step

ahead. Join them! 👏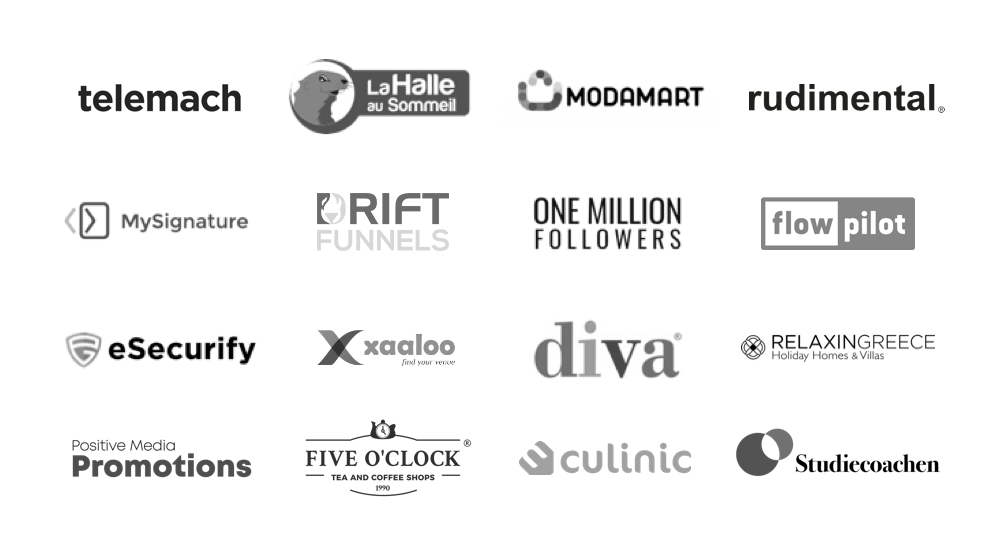 a few thousand others...