The 7 Best Ways to Get More Leads Without Spending a Fortune
Mike Barrett
February 19, 2022 | 4,378 views | 10 min. read time
Even with a limited budget, lead generation isn't something you have to skimp on. In fact, it's one of the most important parts of your marketing plan because leads are the people who will likely buy from you in the future. The more leads you have, the easier it is for you to market your business to them again. Creating an effective lead generation campaign doesn't have to be expensive or time consuming. You just need a good plan and some great ideas to get started. Lead generation is also one of the most measurable parts of your marketing efforts because you can see exactly how many leads are coming in as a result of what you're doing. Here are some ideas for getting more leads without spending a fortune:
Run a contest or giveaway
Contests or giveaways are an easy way to drive more leads to your website and get more social traction. They are also a great way to get more brand awareness and increase the amount of time people spend on your website. In order for a contest or giveaway to be effective for lead generation, you'll want to make sure it includes a call to action that directs people back to your website. You'll also want to make sure the prize is appropriate for your audience and that the contest is run properly so you don't run into any legal issues. A contest or giveaway can work really well if you have a product or service that is appropriate for your audience. If you have an ecommerce business, you could run a contest where people can enter to win a free t-shirt or product of their choice. If you have a service-based business, you could offer a free month of service.
Utilize ad platforms and Facebook Ads
If you want to generate more leads, spend some of your budget on paid ads. Facebook ads, Google AdWords, and Bing Ads are just a few platforms that allow you to get your ads in front of a highly targeted audience. When setting up your ads, try to create a new ad for each ad platform that you use. That way, you can find the platform with the highest return on investment (ROI) for lead generation. Additionally, don't forget to track the number of leads that are coming in as a result of the ads. That way, you can measure the effectiveness of your ads and adjust your budget accordingly.
Write sponsored content
Sponsored content is a great way to get your name in front of a brand new audience while building a relationship with potential customers and leads. Sponsored content is especially helpful when you're looking to break into a new industry or market. You can offer to write sponsored content for a blog, podcast, or other form of media that your target audience is likely to consume. In exchange, you can ask the host of the show to mention your company and link to your website. You can also offer to write sponsored posts on your own blog or website. On your site, you can link back to your own product or service, or you can invite the sponsor to link back to their site.
Leverage your email list
Email marketing is one of the most powerful lead generation and retention tools you have at your disposal. The best part is that it doesn't cost you anything extra to grow your email list. One of the best ways to leverage your email list for more leads is to create an email series. This can be as simple as a series of emails with advice that your audience would find helpful. Or, you can create a more in-depth series that teaches your audience a new skill or guides them through a certain process. Another great way to use your email list for lead generation is by promoting your latest blog post or sponsored content. You can do this by creating an email with a link to the content and an invitation to sign up for your email list.
Host a webinar
If you're in a B2B industry or you sell to businesses, then a webinar is another great way to generate leads. However, webinars can be a little more expensive than some of the other lead generation strategies on this list. Hosting a webinar is a great way to bring your brand to life and to show your audience that you understand their needs. Before you host your webinar, be sure to create a registration page and invitation for your event. Then, promote your webinar through all of your marketing channels, including email and social media.
Partner with other companies
Another great way to get more leads is to partner with another company in your industry. Partnering with other businesses is a great way to cross-promote your brands and reach a new audience. You can also partner with companies that have a similar customer base to your own. If you're looking for a partner, you can use an online platform like DealCrunch to start exploring potential business opportunities. Another great way to partner with other businesses is by joining a trade or industry association in your area. Joining an association is a great way to network with other businesses that are in the same industry as you. It's also a great way to get in touch with industry leaders in your area.
Use coupon codes for lead generation
Another simple way to generate leads is to create coupon codes for your product or service. You can then promote these coupon codes on social media and partner with other businesses to get them in front of your audience. For example, if you sell clothing, you could create a coupon code for 10% off your clothing items. The next time you post on social media, be sure to include the coupon code in the post. You could also partner with clothing stores like Amazon and eBay to get your coupon code in front of their customers.
Conclusion
Lead generation is an essential part of any marketing strategy. It's the process of getting people interested in what you have to offer so they'll sign up for your product. Lead generation is important because it allows you to put your product in front of lots of people who might not know about it yet. It also allows you to get your product out there before it's even finished. There are many ways to generate leads for your business, which makes it easier than ever to find new customers. When you have leads, it's much easier to make money because you can focus on converting them into paying customers.
Increase conversions for free?
Get started with conversion-boosting social-proof widgets totally free! No creditcard required.
Get started now!
Thumbs up!
Always be up-to-date with Proofly.
Pro tip!
The amount of people using your website on mobile devices rapidly increases. Make sure your websites are fully responsive!
More insights
---
This might be

useful for you

too:
How To Use Social Proof in Your Marketing Strategy
Social proof is a marketing term used to describe the actions of others that influence potential customers. When a person is considering making a purchase, they often look to others for validation. This phenome...
FOMO: Does It Really Affect You? The Psychology of FOMO
The fear of missing out, also commonly referred to as FOMO, is recognized as one of the most prevalent social anxieties of this generation. It's no surprise why it's so common—today's social media age m...
The Art of Social Proof: The Secret Weapons of Successful Marketing Strategies
The rise of the digital age has completely transformed how marketing is done and what sells. Consumers are now more informed than ever, which means that businesses must think outside the box to stand out from t...
Ready to use social-proof too?
You can use Proofly within 5 minutes on your own website absolutely free!
Set-up in 5 minutes Over 25,000 satisfied customers No monthly subscription
4.7/5 customer satisfaction
Get started now!
They are

one step

ahead. Join them! 👏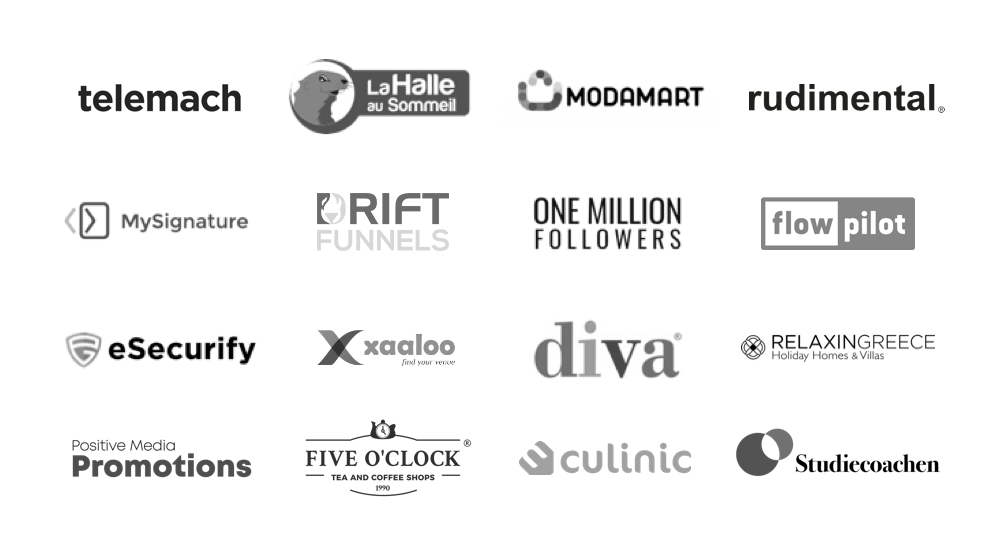 a few thousand others...