SEO: What You Need to Know For Your Website To Rank Higher
Carole Peterson
January 17, 2022 | 9,010 views | 14 min. read time
Search engine optimization is an essential part of any website. In fact, it's so important that Google recently announced that its search result rankings now take into account sites that are optimized for mobile devices. Many businesses might think this only pertains to a company's website, but in reality, SEO is something that we see in all sorts of places: from blog posts to advertisements and even product descriptions on Amazon. In this blog post, we'll take you through everything you need to know about SEO and how it can benefit your business – no matter what industry you operate in.
What is SEO?
SEO stands for search engine optimization. In short, it's the process of optimizing your website for higher placement on search engine results pages (SERPs). Successful SEO helps you get more traffic to your website, which can then lead to more customers and increased revenue. Keyword research is one of the most crucial aspects of SEO. It's the process of finding out what words your target audience is using when they do a search on a search engine like Google. You then use those keywords throughout your website's content, metadata, and other online properties to help your pages rank higher than your competitors' pages. You might also hear the term SEO Audit thrown around. An SEO Audit is when someone takes a look at your website and gives you suggestions on how you can improve your SEO.
Why is SEO important?
SEO is an essential part of any digital marketing strategy. Without it, your website will not be able to reach the level of visibility that it deserves – not only in your local area, but across the world too. With SEO, you can make sure that your website is easily discoverable for people who are looking for products or services like the ones that you offer. Search engines like Google assign a numerical value to your website called a "PageRank". The higher the PageRank number, the higher your website is positioned on their SERPs. With SEO, you can increase your PageRank and, as a result, enjoy more traffic to your website.
How does SEO help your business?
As we mentioned above, one of the main benefits of SEO is the boost in website traffic. The more people who visit your site, the more opportunities you have to convert them into customers. What's more, SEO can increase your overall sales by helping you rank higher for long-tail keywords. Long-tail keywords are phrases that are generally longer than one or two words. These types of keywords have a higher conversion rate than shorter keywords because they're more specific. With SEO, you can rank higher for long-tail keywords and bring in more sales. SEO can also help you improve your brand awareness and stay top-of-mind with existing customers. With enough traffic coming to your site, you can get your brand out there and make people feel like they know you. This can make them more likely to purchase from you in the future.
When to hire an SEO expert?
Many businesses start out with do-it-yourself SEO, but eventually, they realize the limitations of their knowledge and skills. When that happens, it's time to hire an SEO expert to take over your SEO. There are two main signs that you should consider hiring an SEO expert: 1. You've reached your SEO limits, or 2. You don't have the time to invest in SEO. If you've tried a few SEO strategies and haven't seen the results you're looking for, it might be time to hire an expert. SEO is a tricky field that requires patience, research, and trial and error. If you're ready to put in the time and energy required to see success with your website, then you can continue with DIY SEO. But, if you're feeling overwhelmed or like you aren't making any progress, it's time to hire an expert.
Keywords and synonyms
Keywords are the backbone of all SEO strategies. They play a critical role in determining where your website will rank on SERPs, so it's very important that you select the right ones. When picking out keywords to use on your website, keep these things in mind:
- Your keywords should be descriptive. Your goal is to have your website show up for a variety of different searches, but you don't want to be too general.
- Your keywords should be relevant to your business. Make sure that your keywords are related to your business and that the words you choose fit in with the rest of your content.
- Your keywords should be accurate. You want Google to understand the content on your website, but you also don't want to mislead your readers.
Content writing
Next, we'll talk about content writing. Your website's content is what really brings your SEO efforts to life. Without relevant and high-quality content, your website won't get any traffic from your SEO efforts. You want your content to be engaging, thorough, and written for your audience. If you're going through the process of writing your own website content, here are a few tips to keep in mind: - Make sure your content is original. Copying and pasting content from other websites is a big no-no. Google can see right through it and may even penalize your website for plagiarism. - Keep your content short and sweet. You don't want your readers to get bored, but you also don't want them to have to spend a long time reading your content. The right length is between 250 and 500 words. - Make sure your content is geared towards your readers. This means you should use third person language, not first person. Avoid using we, us, and our.
HTML and CSS
Now, let's talk about HTML and CSS. HTML stands for Hyper Text Markup Language, and it's the code used to create web pages. It's the basic language that all websites are written in, and it's what turns your website from a collection of pretty images into a functional, usable page. CSS stands for Cascading Style Sheets, and it's a way to add things like fonts, colors, and images to your website's HTML code. These two codes are what make up your website's "framework." They are the basic building blocks that everything else is written on top of. If you want your website to be successful, you need to make sure that the way it's built is SEO-friendly. You want your website to be easily accessible and readable by search engines.
Select the Right Tools
As with all aspects of digital marketing, it's important that your SEO efforts are streamlined and coordinated. To make sure that you're using your time wisely, make sure you're using the right tools. For example, you probably want to make sure that you're using a platform that allows you to easily schedule blog posts. This will allow you to make posts ahead of time and set them aside so that they're published at the right times. You also might want to invest in Google Search Console. This is a free tool from Google that lets you see how your website is performing. You can use it to see which keywords bring the most traffic, how many visitors you get, and much more.

If you're planning on doing SEO for your website yourself, you'll need to make sure that you have all the right tools at your disposal. The best place to start is with a good content management system (CMS) such as WordPress. There are a number of advantages to using WordPress as your CMS, including a huge selection of free and paid SEO plugins that can make your site much easier to find. You're also going to want to make sure that you have a good hosting provider to help power your website. While most hosting services will automatically optimize your website for SEO, you can also do a lot of things to improve your SEO that don't require a high-level understanding of algorithms and coding.
SEO Mistakes to Avoid
As we've already discussed, SEO is a complicated process that requires a lot of patience and trial and error. However, even if you're working with an expert, there are a few mistakes that you should try to avoid. This is especially important if your website has already gone live and you're trying to improve its ranking. It's much easier to fix these issues than it is to start from scratch, and it can save your business a lot of time and money. One of the biggest mistakes that companies make is focusing on keywords that don't actually matter to their audience. For example, if you own a chain of ice cream stores and you're trying to rank for the term "ice cream," you need to make sure that you're not also including the words "scoops" or "sundae" in your content. If your content is too focused on a keyword, your website will look spammy to search engines, and they won't want to include it in their results.
Summary
SEO is a complicated process, and it can be easy to make mistakes, especially when you're new to the game. However, if you follow these tips, you can make sure that your website is as visible as possible to potential customers. With the help of SEO, your site can be at the top of search engine results, which can bring in tons of new customers who are looking for your products or services.
Use FOMO on your website!
Install Proofly in a few clicks to take advantage of FOMO on your website today! No creditcard required.
Get started now!
Thumbs up!
Always be up-to-date with Proofly.
Pro tip!
The amount of people using your website on mobile devices rapidly increases. Make sure your websites are fully responsive!
More insights
---
This might be

useful for you

too:
Little-known Marketing Tips You Need to Know!
There are millions of marketing gurus out there, each offering their own expert advice on how to market your business. They have valuable tips, but it can be hard to know which advice is worth following. Market...
The 6 Different Ways You Can Get More eCommerce Customers
Retailers are launching eCommerce sites at an increasing rate. In fact, according to a report by research firm L2, the number of online-only brands has tripled in the past three years. This is great news for sh...
FOMO: Does It Really Affect You? The Psychology of FOMO
The fear of missing out, also commonly referred to as FOMO, is recognized as one of the most prevalent social anxieties of this generation. It's no surprise why it's so common—today's social media age m...
Ready to use social-proof too?
You can use Proofly within 5 minutes on your own website absolutely free!
Set-up in 5 minutes Over 25,000 satisfied customers No monthly subscription
4.7/5 customer satisfaction
Get started now!
They are

one step

ahead. Join them! 👏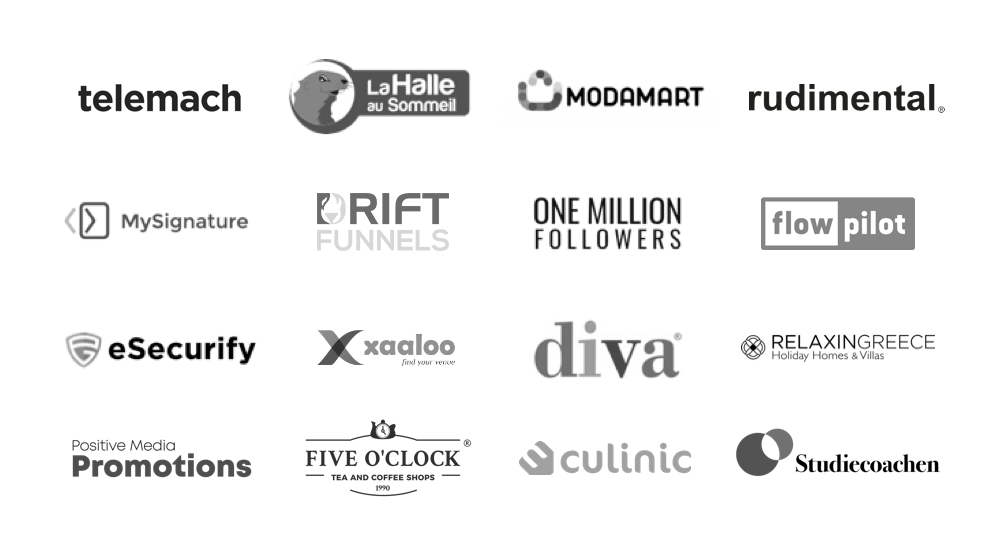 a few thousand others...